Manning Valley Hockey Association
Hook Into Hockey
This program is free and commencing Friday 25th March 2022 from 5pm to 6.30pm.
The Hook Into Hockey program (H2H) is aimed at kids aged 11 and under. Our young members are encouraged to bring a friend along who hasn't played hockey with the focus of the program being player's enjoyment.
Our team of coaches have great program that will develop the basic skills of juniors followed by modified games to practice and have fun, all in the one program!
Turn up, register and play!
Got a question? Send us a quick email and we'll let you know the answer ...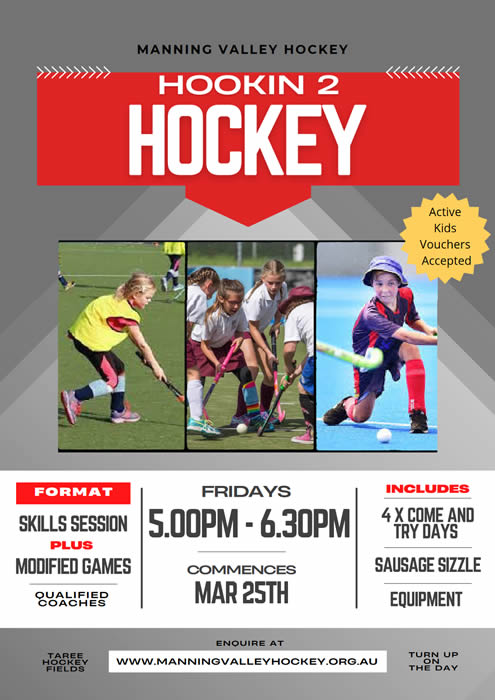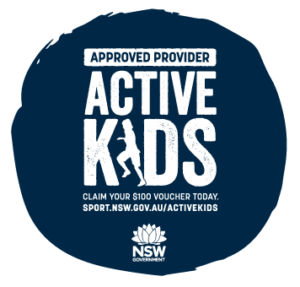 The NSW Government is helping kids get active with the Active Kids program. From 31 January 2018, parents, guardians and carers can apply for a voucher valued up to $100 per calendar year for each school-enrolled child.
All clubs in the MVHA are registered to receive this rebate and your application should reflect the club your child is registered to play with.
Click on the logo for more information ...