Hall Of Fame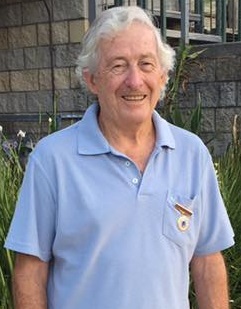 Peter Cubbin
AWARDED MEMBERSHIP: YEAR 2017
I began working with Pete as a volunteer for Manning Valley hockey in 2009. I quickly forged a partnership which survives until the present time and which saw the completion of many projects which improved the facilities at the Taree Hockey Centre. Over what is probably thousands of hours Pete has with myself, Kevin Haigh and others to complete projects which began with paving at the Alan Taylor Field and moved to major task such as,
 Tiling of the kitchen
 Construction of the change rooms
 Provision of stairs to the lower levels
Along the way there have been countless smaller tasks and Pete has never lost his enthusiasm for the work.
Whilst working with Pete I soon came to realise how important he is to MVHA in other areas. Whilst Pete was not a member of the MVHA Board of Management he was definitely his late wife Diane's "go to person" in completing many of the tasks that she ably took on.
He became the key holder for the clubhouse in relation to deliveries, maintenance by outside agents, security checks and general access for those wishing to use the facility on a casual basis.
Whilst Pete has received a small remuneration for completing cleaning of the toilets and change room areas his application to this important task has been consistent. Who else would travel to the field each Sunday to place bins correcting on Monday morning, returning on that day to put the empty bins away?.
Pete's commitment does not and with the season, in the off-season when most others forget about hockey Pete works on, he organises others who worked with him in weed spraying, lawn mowing and off-season maintenance to give the area and attractive, lived in appearance.
I guess that you could say is that a host of the small things Peter has done over the years and continues to do that largely go unnoticed that help to make him such a worthy nominee for Life Membership of our Association.
Away from the clubhouse Pete has been a strong member of Tigers Hockey Club for many seasons. Playing in C Grade sides he has taken on the role of manager. He has mentors and supported many fellow players young and old alike. A gain he supported Diane in completing a busy schedule of tasks for the chosen club.
Pete is a valuable member of our Masters Hockey group, so much so that he was rewarded with like membership of that group at their 2016 Annual General Meeting held in December. Larry Merer