Hall Of Fame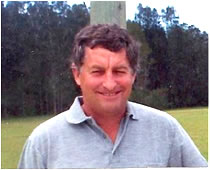 John Surtees
AWARDED MEMBERSHIP: YEAR 1992
John became involved in hockey whilst attending Chatham Primary School and represented M.V.J H.A at State Championships in all age groups up until completing his high school studies at Taree High School. He then left the area for a number of years to further his education and training.
In 1983 John was transferred to Wingham High School from St Marys High School and immediately became involved in hockey again as a player, coach and administrator.
He has coached junior and senior club teams for Wingham and Chatham Hockey clubs as well as junior and senior association representative teams. He also coached many Wingham High School boys and girls teams as well as coaching Hunter Girls in the NSW State Regional CHS competitions.
John has held the following positions in Manning Valley Hockey;
. 1984 - 1987 and 2010/11: secretary of M.V.M.H.A
. 1985 to 1987: secretary M.V.J.B.H.A.
. 1987 to 1997 and 2010 - 2011: secretary MVHA Inc.
. 2000 M.V.H.A Records Director.
. 1991-1993: M.V.H.A veterans rep. and NSW Over 40s State Veterans representitive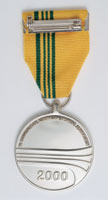 He was the negotiator with GTCC, State Government departments and associated contractors prior to, and during, the construction of the Alan Taylor Memorial field and was on the committee for the development of the Terry Launders Hockey Field.
He is a life member of both Chatham and Wingham Hockey Clubs. John was awarded an Australian Sports Medal in 2000 for his services to hockey.