Hall Of Fame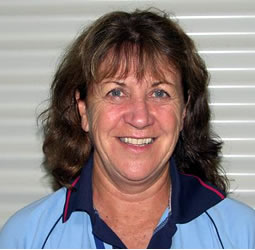 Jane McNeill
AWARDED MEMBERSHIP: YEAR 2009
Jane was Chairperson of the Womens Division from 1989 to 1997 and delegate to the M.V.H.A BOM from 2002 to 2011 as Field Director or Umpires Director.
She has been a member of the M.V.H.A Judiciary since 1999. Jane has been a member of the Womens Division Match Committee since 1998 and has chaired this committee for many years. From 1989 to 1993 Jane managed the Association Open Rep team and also been an assistant coach of this team. She was a selector for the M.V.H.A (over 14 years) and NSW Womens Representative teams.
Jane holds a NSW B Grade Umpiring Badge and for the last 20 years has umpired for clubs in the association and for Manning Valley representative teams.
Jane has represented Manning Valley in open and veterans teams and has represented NSW at Australian Veterans Championships.
She was awarded Gold and Green jumpers by NSW Veterans for her services to hockey.
Jane has been a trainer and masseuse for Manning Valley Veterans Men, NSW and Australian Womens Vets teams on many occasions.