Hall Of Fame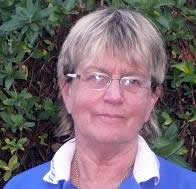 Brenda Meldrum
AWARDED MEMBERSHIP: YEAR 1986
Brenda began playing hockey when a student at Taree High School and joined Tigers Hockey Club in 1965. For her tireless efforts as an administrator for Tigers Hockey Club they awarded her Life Membership in 1984.
She was President of M.V.W.H.A (1973 and 1975) and held other positions in this association including Treasurer for 27 years (1980 - 2007), Womens Registrar (1996- 1999), Trophy Committee (1975), Match Committee (1976 and 1984), Carnival Committee (1977/1979 and 1982) , member of the Judiciary (1991 to 2005) and member of the Constitution Committee 1984.
Brenda has been a manager of association representative teams including Under 16 and Under 18 Teams.
Brenda has been on the board of management of M.V.H.A from 1993 to 2009 and has held position such as Vice President, Turf Director and Equipment Officer ( 1991 - 2009).
Brenda has played hockey in the local competition and represented Manning Valley at State Championships. Brenda holds a NSW C Grade Umpires Badge and umpired local matches for many years.