Board Of Management And Committees
Board of Management
Manning Valley Hockey Association Incorporated (MVHA) is the managing body of the Taree Hockey Centre at Taree. The centre is located within the Taree Recreation Complex.
MVHA is one of over 50 hockey organisations in New South Wales and for a medium size regional centre has achieved significant acclaim in producing successful teams and athletes at the state and national/international levels.
The primary functions of MVHA is to deliver the physical infrastructure for modern hockey competitions and conduct hockey competitions for our stake holders through the management of the centre under a lease agreement with the Greater Taree City Council.
The MVHA is operated by a Board of Management (BOM) consisting of an executive nominated and voted on by all members at The Annual General Meeting and six (6) member representatives.
These representatives take responsibility for the Association portfolios. During the hockey season elected Board Members along with the elected executive assume portfolios to enable effective governance and enable the association to achieve its objectives of focusing on our members, business, game development, communication, performance and facilities.
The President and BOM of MVHA are responsible for the overall governance of the Association.
The MVHA has other committees to help with other specialise areas and the running of the competitions.
Committees
President and Secretaries Committee
This committee consists of the Board of Management representative as chair and association secretary to take minutes, the presidents and secretaries of every club as well as any member of the association attend these meetings. This Committee meets monthly to provide a forum for consultation between clubs, players and the BOM to disemminate information, discuss information and decide directions for the association.
Senior and Junior Match Committees
This committee consists of a Chairperson elected by the committee members and representatives from each club. The committees meet monthly or as required. They are directly responsible for organising the running of the senior and junior competitions within MVHA.
Representative Committee
This committee consists of a Chairperson voted on by the Presidents and Secretaries of all clubs, representative coaches and managers as elected for each representative season and the regional coaching coordinator (RCC). They meet as required and are responsible for co-ordinating all representative trials, selections and to provide assistance and guidance to the managers throughout the season.
Masters Committees
MVHA Women's and Men's Master's Committees are delegated to organise their own competitions and Masters Representative Commitments.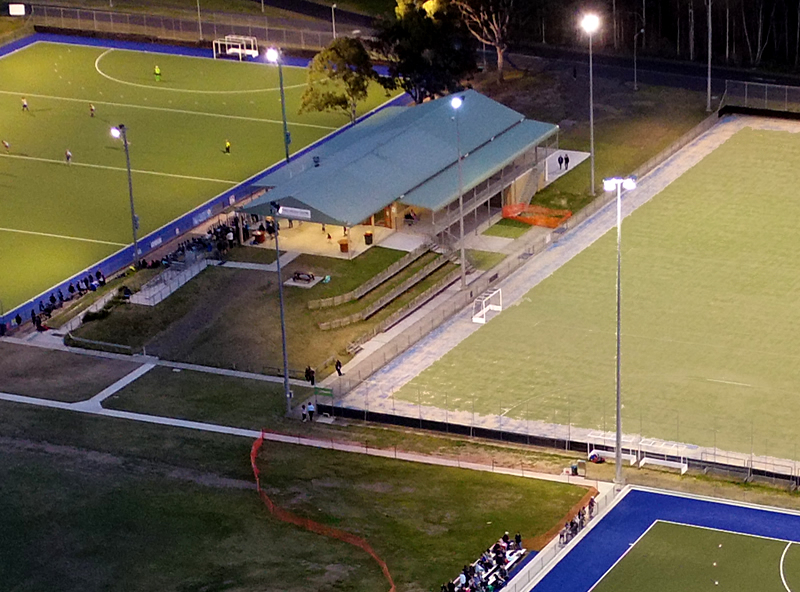 Organisation Chart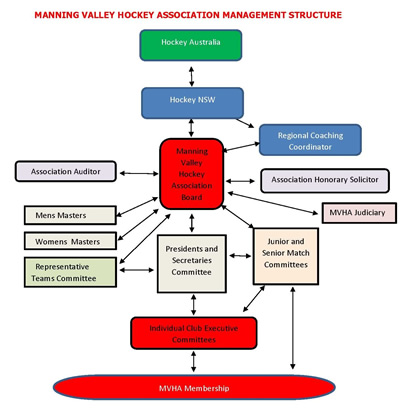 Large
View Full Image